Monday, September 22, 2014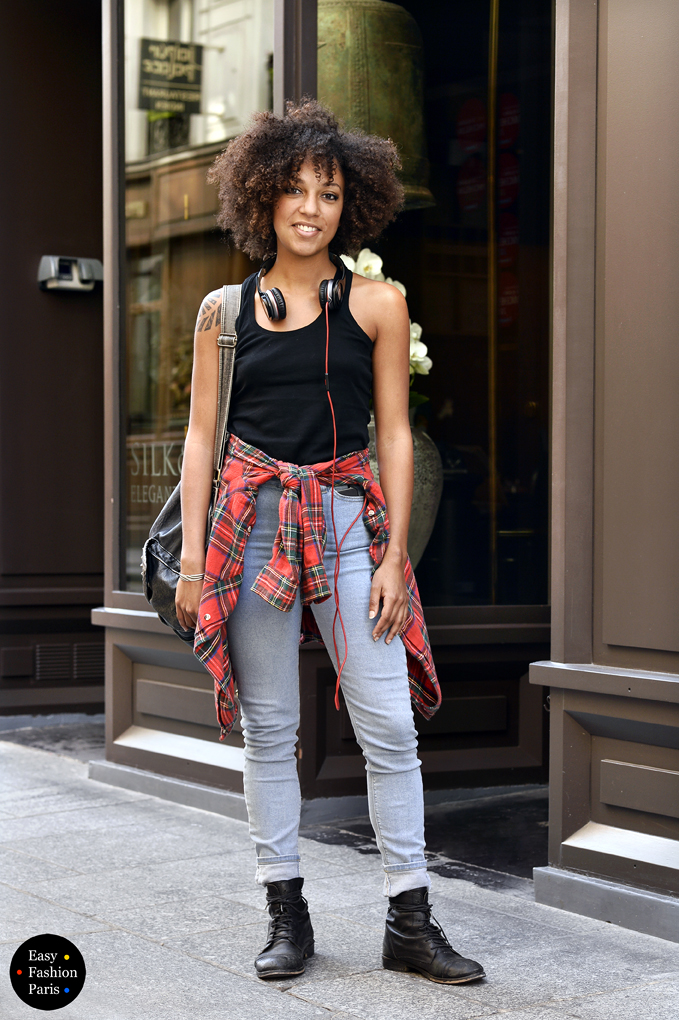 Stéphanie - Rue Montorgueil - Paris
I met the charming Stephanie in the old parisian street of Montorgueil. Stephanie is a
restaurant manager (I wonder what's on the menu ?). She is wearing a vintage
Shirt
with an H&M black T-Shirt, jeans by American Apparel, boots by Minelli. Her bag
is
from Montréal. Her headphones are from Bose.
Photo by Fred - Easy Fashion Paris
Thursday, September 18, 2014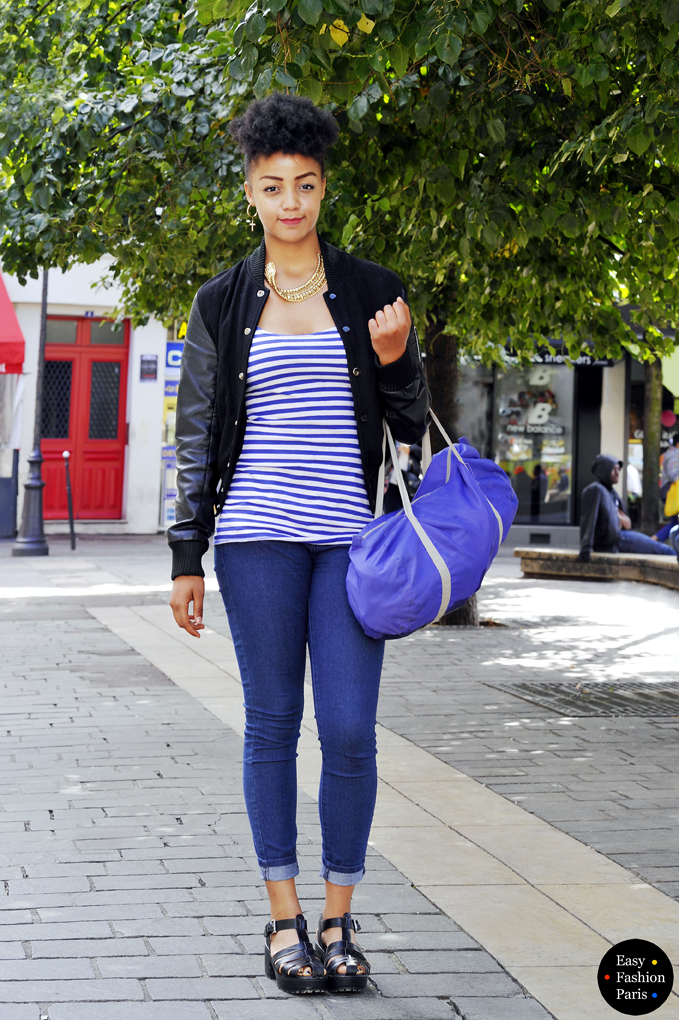 Marianna
- Student - Fontaine des Innocents - Paris
J'ai rencontré la jolie Marianna à côté de la Fontaine des Innocents dans le quartier des Halles. Ce
jour-là, Marianna portait un Teddy acheté à Londres, un jeans ForEver21, un débardeur sans
marque, un collier Primark et des talons-sandales achetées au marché. Son sac est un AA.
Photo by Fred - Easy Fashion Paris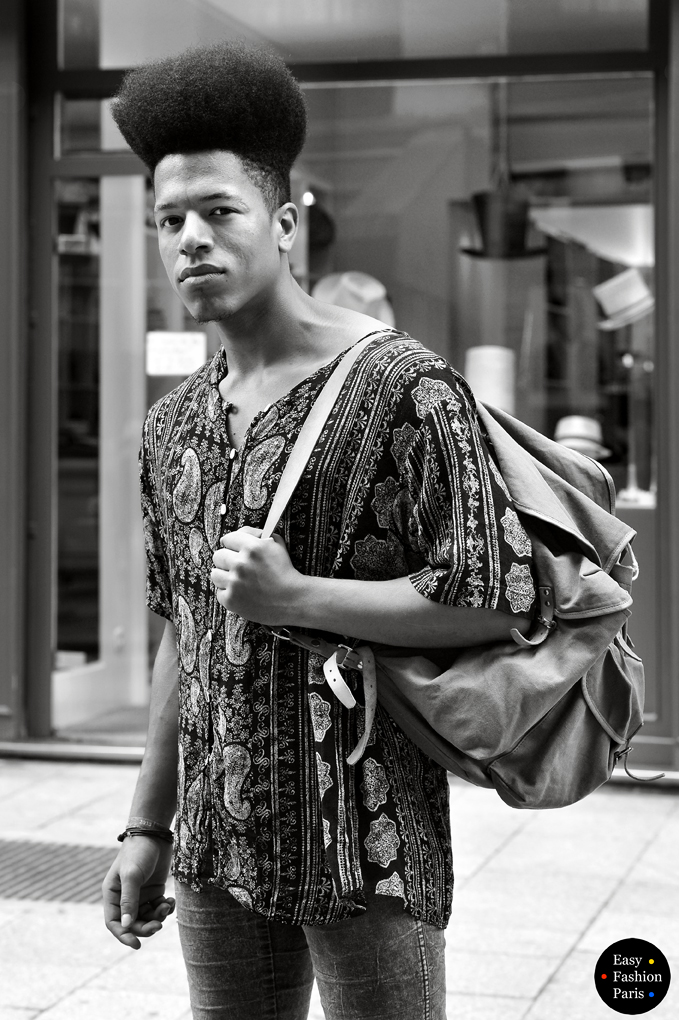 David
- Artist - Etienne Marcel - Paris
J'ai repéré David de loin, grâce à sa coupe un peu "Prince of Bel Air" ( J'adore les coupes afros ! ).
David est un artiste complet qui aime explorer toutes les disciplines. Il porte une chemise vintage,
un sac à dos rétro emprunté à un ami, un jeans leggings de marque inconnue et des sneakers
PUMA. Dans la vie, son rêve le plus grand serait de voler dans le cosmos. Son pire cauchemar
serait de tomber dans le vide pour l'éternité (les artistes ne sont pas à une contradiction près ...).
Photos by Fred - Easy Fashion Paris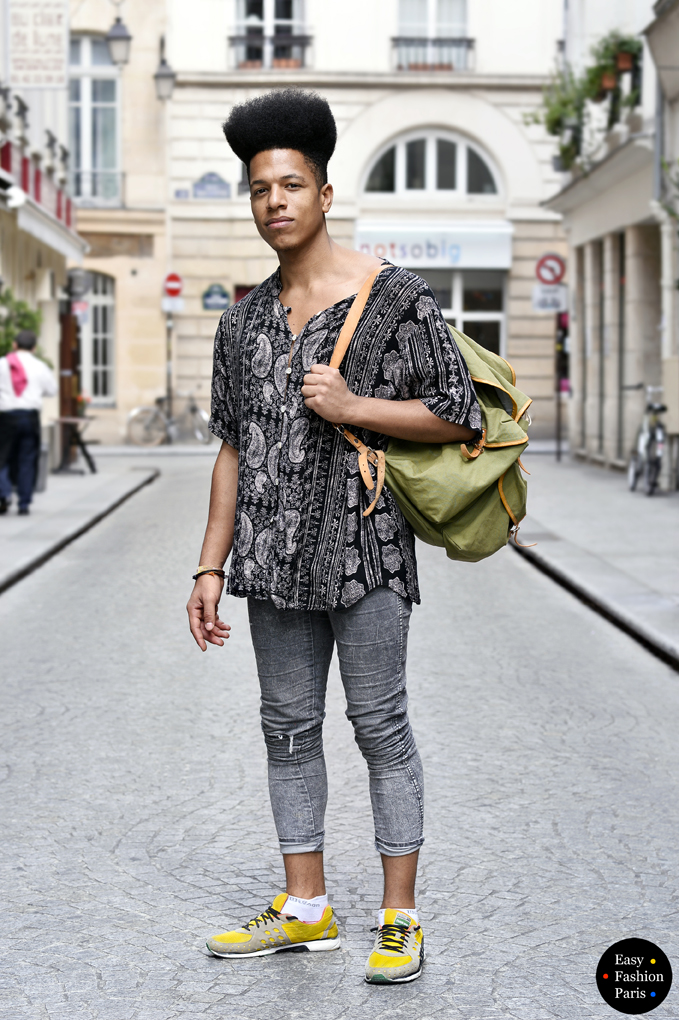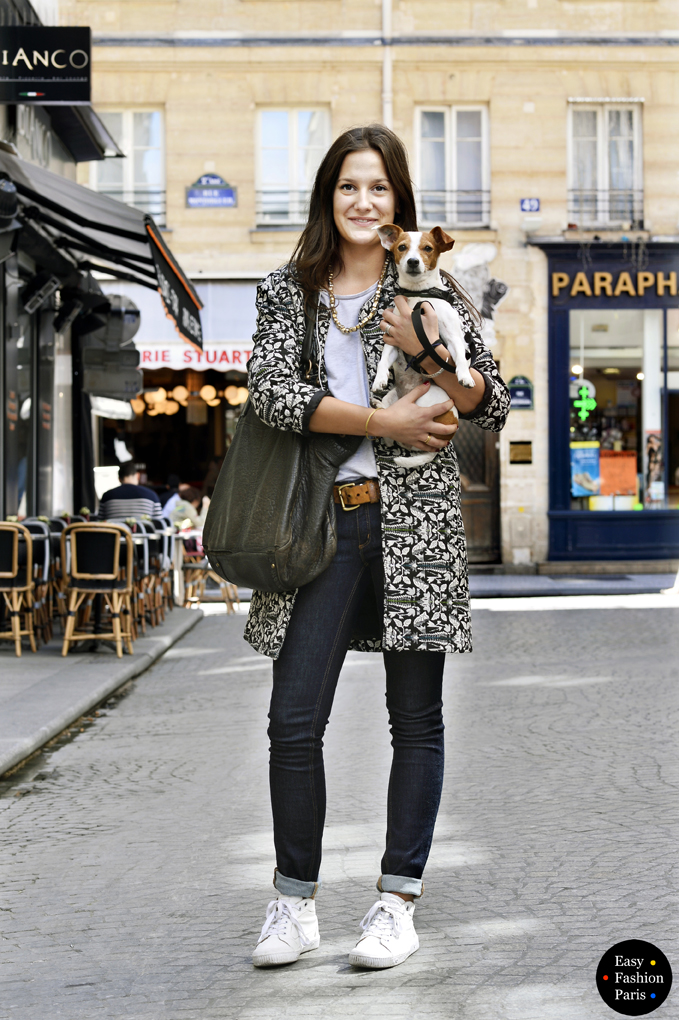 Pauline et Maggie - Rue Montorgueil - Paris
J'ai rencontré la jolie Pauline et son Jack Russell Maggie dans la rue Montorgueil.
Pauline
revient d'Australie et elle est étudiante. Elle porte une veste Zara
(Australie), un jeans Cimarron et des Spring Court. Son sac est un Massimo Duti et
son collier vient de chez Isabel Marant.
Photo by Fred - Easy Fashion Paris
Monday, September 15, 2014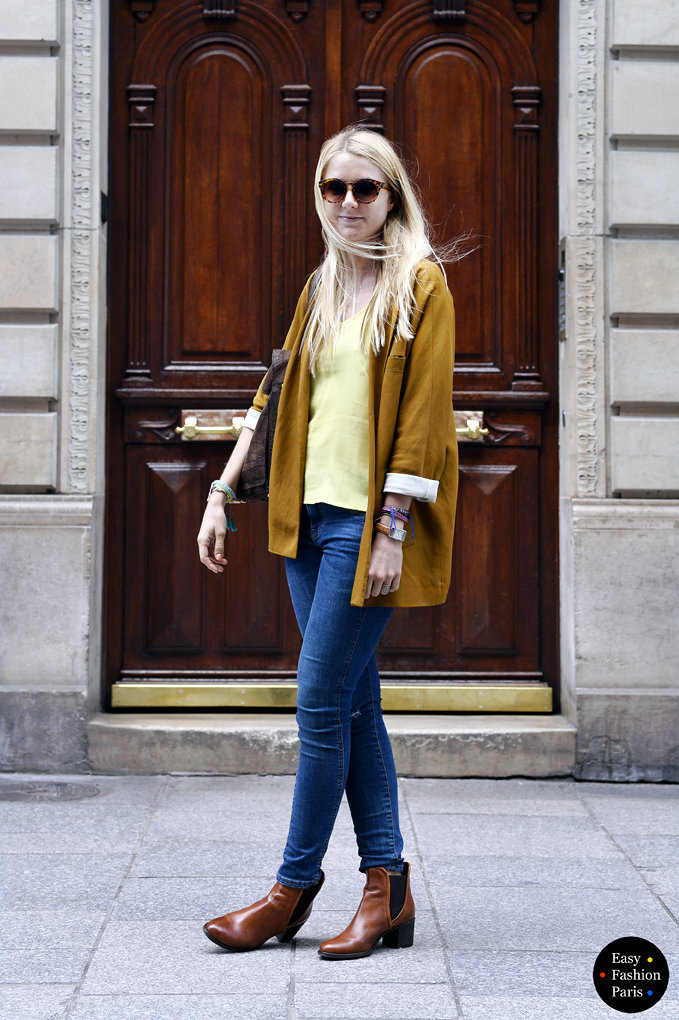 Alice - Rue Tiquetonne - Paris
J'ai rencontré Alice juste à côté du magasin vintage Kiliwatch, son adresse préférée
pour le shopping. Alice est diplômée d'une école de commerce et revient d'un séjour
professionnel à Londres où elle a travaillé dans le marketing. Jacket and jeans by Zara,
Top by H&M, sunnies by My Little Paris and Boots by Jonak.
Photo by Fred - Easy Fashion Paris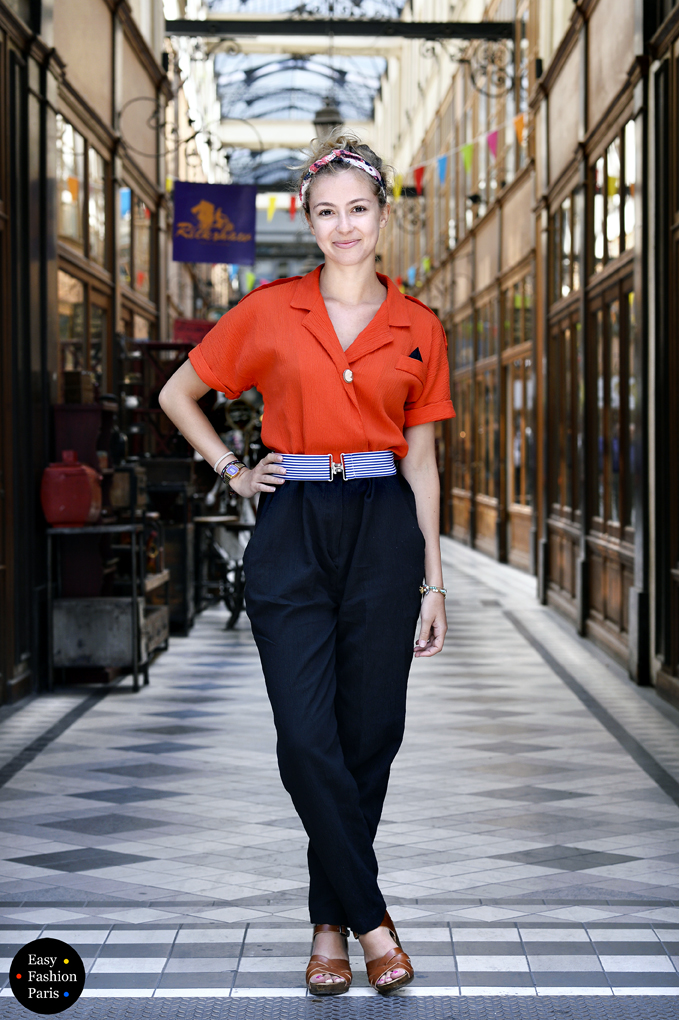 Laurène - Passage du Grand-Cerf - Paris
J'ai croisé la jolie Laurène dans le quartier Montorgueil. Laurène est étudiante en
Design global et en architecture d'intérieur. Elle porte une combinaison vintage achetée
à Londres, des chaussures Beausabot, une ceinture Zara et un ruban AA. Son camée lui
vient de sa grand-mère. Son adresse favorite: Héroïne dans le quartier des Abbesses
pour ses vêtements de créateurs.
Photo by Fred - Easy Fashion Paris